Jody
Many of you have already met Jody who is now at our front desk. We are fortunate to have her! Jody started her dental career in 1981 as an insurance coordinator. She has a passion for dentistry and helping people. Her goal everyday is to greet you with a smile, and to help make your dental experience easy and enjoyable. When she is away from the office, she enjoys spending time with her husband, Dale, their 5 children, and 10 grandchildren. She also enjoys painting and spending time outdoors with her dogs.
Vicki
Vicki has a wealth of experience in the dental field and brings years of professional experience to the team. In addition to her role as account manager, Vicki has training in X-rays, coronal polishing and oral maxillofacial assisting. When she's away from the office she enjoys spending time with her husband, Tim, and their three children. She also enjoys camping, archery and travel.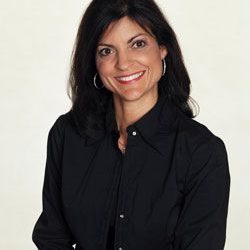 Barbie
Registered Dental Hygienist
With experience as both a dental assistant and a dental hygienist, Barbie loves to educate her patients about caring for their smiles through professional care, at-home maintenance, healthy habits and nutrition. She is passionate about providing gentle, compassionate, thorough dentistry as she performs professional cleanings, diagnoses and treats periodontal disease, takes digital radiographs, places sealants and provides other advanced treatment. Barbie is married to Mike and they have two children: Michael and Melissa. She enjoys outdoor activities, cooking and traveling.
Allison
Registered Dental Hygienist
Allison feels blessed to work with a wonderful team that is not only talented, but also her friends. She has a true passion for dentistry and is always searching for ways to better care for her patients. Allison enjoys learning about her patients' lives, and her goal is to educate and motivate them to achieve and maintain beautiful healthy smiles. Allison's personal priorities are spending time with her husband and two daughters, family and friends, and she loves playing with her dog, Stella. She is active in her church and enjoys gardening, interior decorating, and watching any OU sport!
Kelly
Kelly strives to impact the patient experience through education on the importance of how to maintain and/or acquire long term oral health. She communicates knowledgeable information, extends praise, and positive feedback while performing thorough professional cleanings. She loves playing board games and spending time with her husband and children, extended family, and friends. Kelly also delights in taking her kids to their different actives and watching their excitement and seeing them flourish. She enjoys being active in her church, volunteering as an Awana leader, and fellowship with friends.
Brittney
Registered Dental Hygienist
I am Brittney Burns, a hygienist from Tulsa/Broken Arrow, Oklahoma. I have been in the dental field for 14 years and absolutely enjoy it. I was pretty much born with a mirror and scaler in hand. I started out as a dental assistant here in Tulsa and then moved to Amarillo, Texas for hygiene school. Besides patient education, creating special bonds and friendships with my patients is what I find most rewarding about my job! I love saving lives, one tooth at a time.

I have two fur babies, Buttons (a cat) and Ammo (a dog) and I love to do anything that involves the outdoors! I am passionate about traveling the world and I love watching basketball and football! Boomer Sooner! I can't wait to meet you!
Request Your Appointment Today!
At Casler Dental Group, we make it convenient to plan your visit. Click the link to request an appointment time that fits your busy schedule. We can't wait to see you!