Request Your Appointment Today!
At Casler Dental Group, we make it convenient to plan your visit. Click the link to book an appointment time that fits your busy schedule. We can't wait to see you!
Remove the Toughest Stains with Professional-Strength Whitening
Teeth staining and discoloration is hard to avoid, even if you have impeccable dental hygiene. But there is no need to hide your smile. 
Professional teeth whitening can address nearly all types of staining far more effectively, and much faster, than over-the-counter options.
Learn how you can enjoy a whiter, brighter smile in just one visit to the Casler Dental Group in Tulsa, OK.
A Significant Transformation
Professional teeth whitening treatment leaves many patients in disbelief with the incredible results. Turn back the clock with a brilliantly white smile that can leave you looking younger and happier.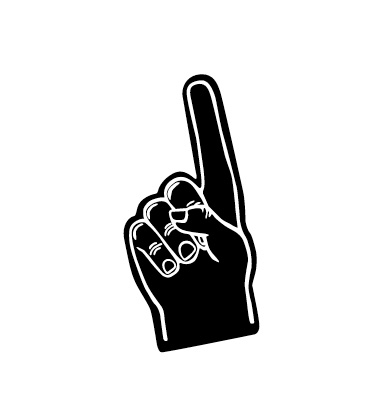 Dazzling Results in Just One Treatment
Achieve stunning results in a single appointment. While over-the-counter products can take weeks before you notice a difference, professional teeth whitening provides dramatic results incredibly quickly.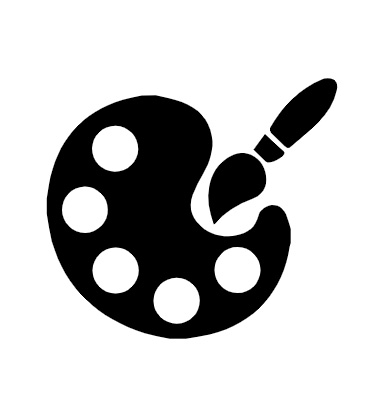 A Brilliant, Bright, White Smile
With your new white, bright, smile, you can have the confidence to reap the rewards of smiling more. Sharing you smile not only improves your emotional well-being, but has a positive effect on those around you.
Our Teeth Whitening Can Eliminate Even Deep Stains for a More Radiant Smile
Dr. Conrad C. Casler, Jr. can use a powerful yet safe teeth whitening solution at our office in Tulsa, OK, to weaken the bond between the stains and the teeth. The result is a stunning, bright white smile you can feel proud to share. Dr. Casler's extensive experience in cosmetic dentistry will ensure you achieve a beautifully white and natural-looking smile. He utilizes the KöR® whitening system, which can target stains even other professional whitening treatments cannot. Professional teeth whitening is a safe and highly effective method for achieving noticeably whiter teeth. It can achieve stunning effects on its own or be combined with other procedures, like ClearCorrect® aligner trays.
A whiter smile has a major impact
of recent teeth whitening respondents were perceived as being more confident
In a study conducted for Crest, respondents evaluated people who had recently had their teeth whitened. They predicted 58% were more likely to be hired for a job and 61% were perceived as being more confident.
Teeth whitening supervised by your dentist can safely whiten your teeth by several shades.
Types of Dental Stains
Intrinsic Stains
Intrinsic stains are those that occur within the inner structure, or dentin, of your teeth. These stains typically affect only one or two teeth. The stains may appear dark or yellow in color. Causes of intrinsic stains may include:
Excess exposure to fluoride as a child
Maternal use of tetracycline during last half of pregnancy
Use of tetracycline before the age of eight
Early trauma to the teeth, which can affect the development of a permanent tooth
Trauma to a permanent tooth that causes discoloration from internal bleeding
Many professional whitening treatments are ineffective at eliminating intrinsic stains. Common treatment solutions include porcelain veneers or dental crowns, which conceal the stained tooth. Our unique whitening system, however, uses more advanced techniques for greater whitening power. This allows us to treat most intrinsic stains without the need for other cosmetic treatments.
Professional teeth whitening is a safe and highly effective method for achieving noticeably whiter teeth.
Extrinsic Stains
Extrinsic stains affect the outer layer, or the enamel, of the tooth. These external stains are most often caused by various foods and beverages, including coffee, tea, red wine, soda, tomato juice, and more. Tobacco products also cause external stains. The use of whitening toothpastes and regular dental cleanings at our office can help lift extrinsic stains to brighten your smile. For patients who drink coffee or tea on a regular basis, professional whitening may be necessary to achieve a truly white smile.
What Is Teeth Whitening?
Professional teeth whitening uses prescription-strength bleaching agents to more effectively whiten the teeth. At Casler Dental Group, we use the KöR whitening system, which combines both in-office and at-home treatments for better results. With the KöR system, the whitening gel is refrigerated to enhance the effect the gel has on stains. This system also boasts a desensitizing solution, making it a great option for patients with sensitive teeth.
How Does Dr. Casler Whiten Teeth?
To effectively lift stains from your teeth, we will first provide you with custom whitening trays and whitening gel. You will use this system overnight for two full weeks. You will then return to our office for your in-office treatment. The in-office treatment utilizes the refrigerated whitening gel, which enhances the gel's ability to remove tougher stains. In some circumstances, you may use the at-home system longer, and depending on the extent of your intrinsic stains, you may require more than one in-office treatment. After treatment, we recommend periodic at-home whitening to maintain your results.
Are There Benefits to this Type of Whitening Treatment?
Our KöR system allows us to remove even the deepest stains from your teeth so you can enjoy a whiter smile without the need for additional cosmetic procedures. Thanks to the desensitizing solution, the treatment is more comfortable. In just a few short weeks, you will have a whiter, more radiant smile you can feel confident about.
Get Whiter Teeth Today
If your smile is plagued by stains and discoloration, contact us today to schedule a consultation for teeth whitening. It is one of the easiest ways to attain a more radiant smile.
Request Your Appointment Today!
At Casler Dental Group, we make it convenient to plan your visit. Click the link to book an appointment time that fits your busy schedule. We can't wait to see you!